How Infinite Podiatry Vaquishes Verruca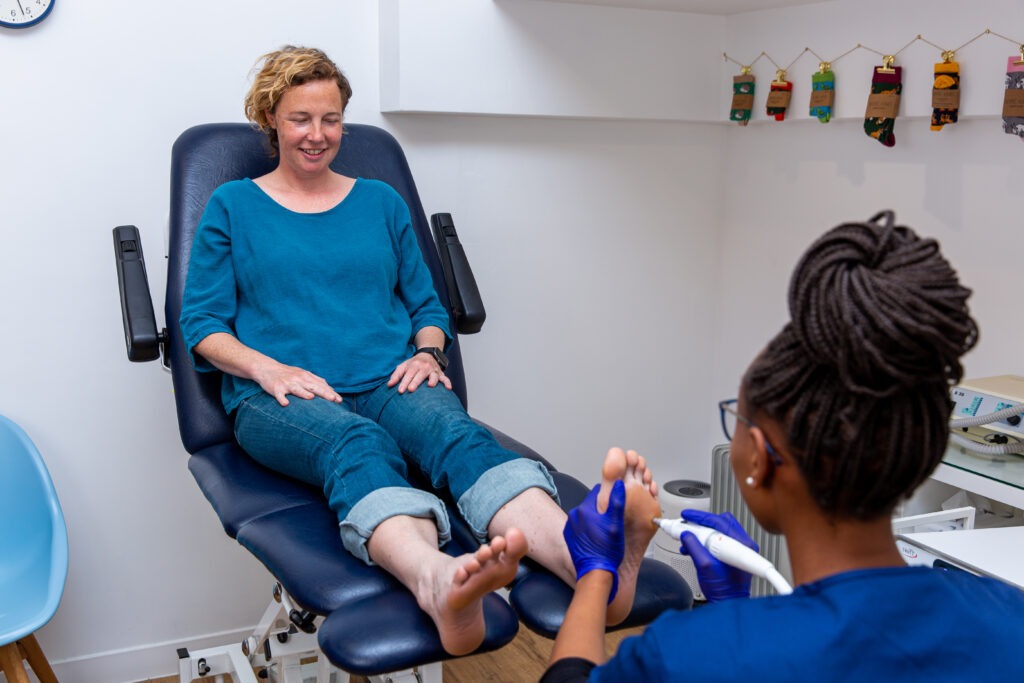 Verrucae are the visible symptom of a virus that invades the outer layers of our skin; the Human Papilloma Virus (HPV). Not only vexing, but virulent, HPV can strike anyone, but most at risk are those with conditions or medications causing immuno-supression, and those frequently visiting high risk verruca-zones. High risk verruca-zones are places that provide the perfect environment in which the HPV virus thrives; moist, warm, dark. You won't be surprised to hear that swimming pools, saunas and communal showers are prime culprits.
For many, verrucae resolve spontaneously, without interference. A typical time-frame to expect self-resolution is two to three years. Children tend to clear the virus the soonest; they have the most robust immune system and so the body detects early on that there is a problem and mounts the appropriate healing response to deal with it. In adults they can be more persistent, when the body fails to notice the secretive infection in the outer most layers of your skin, but again most will resolve within a few years.
Some unlucky souls will be host to a particularly stubborn verruca, one which despite the passage of years has remained in situ, perhaps slowly growing or creating outbreaks of other verrucae elsewhere on the feet. This verruca can be painless, or it may have built up a lump of hard skin, which can be uncomfortable to walk on. Many will have resisted one or more of the many over-the-counter treatments available. It's at this stage (or sooner if your verruca is causing you distress), you may wish to consider seeing a Podiatrist.