Physiotherapy In Hereford
Introduction to Physiotherapy
Physiotherapy, also known as physical therapy, is a part of healthcare that focuses on recovery from physical injury and improving well-being. It plays a crucial role in restoring and maintaining optimal physical function, managing pain, and enhancing the overall quality of life for individuals of all ages. At Infinite Podiatry & Physio, our Physiotherapists utilise a range of evidence-based treatments to address musculoskeletal conditions. Our goal is to help you lead a productive and fulfilled life free of pain or injury.
What our Physiotherapists can help you with:
Our Physiotherapists are experts at managing a range of musculoskeletal conditions.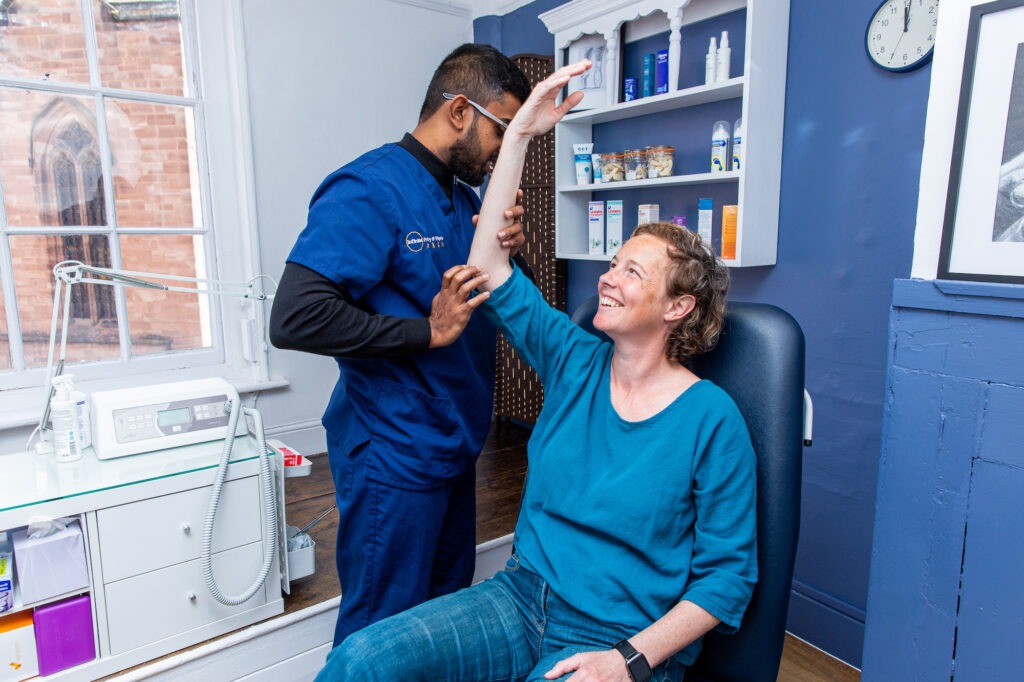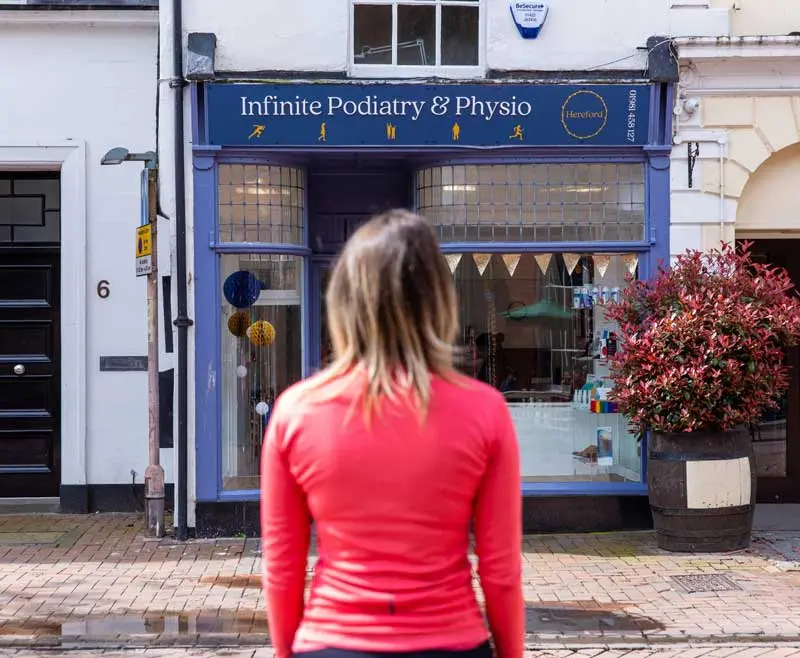 Why Choose Our Physiotherapy Clinic?​
At Infinite Podiatry & Physio, we take pride in our team of highly skilled and experienced HCPC registered clinicians. With years of practice and a commitment to ongoing education, our clinic offers the expertise needed in providing compassionate and personalised care to our patients..
Having a multidisciplinary approach with the involvement of Physiotherapists and Podiatrists is what we specialise in via our Joint Physio & Podiatry Biomechanical Consultation. We are the only provider that delivers this service in Herefordshire and by addressing the intricacies of your musculoskeletal system and gait patterns, our collaborative approach is designed to empower you to move better, feel better, and lead a healthier, more active life.
We understand that each patient is unique. That's why we take a patient-centred approach, designing customised treatment plans that consider individual goals, medical history, and current physical condition. Whether you are training for a marathon or just looking forward to enjoying your evening walk, we are ready to help you.
To achieve this we employ a wide range of specialised treatments and techniques, including manual therapy, exercise rehabilitation, shockwave therapy, and more. We are also proud to provide specialised programs for sports injury rehabilitation and post-surgical recovery.
Benefits of Physiotherapy
Physiotherapy is versatile and can address a broad spectrum of conditions, including musculoskeletal injuries, chronic pain, neurological disorders, and post-surgical rehabilitation. It is also valuable in improving posture, balance, and overall physical function.
Physiotherapy incorporates exercises and techniques aimed at enhancing flexibility, strength, and functional mobility. These improvements contribute to a higher quality of life and enable individuals to engage in daily activities with confidence.
Beyond recovery, physiotherapy plays a crucial role in injury prevention and long-term health maintenance. By addressing underlying issues and providing guidance on exercise and lifestyle changes, physiotherapy helps individuals stay active, healthy, and injury-free.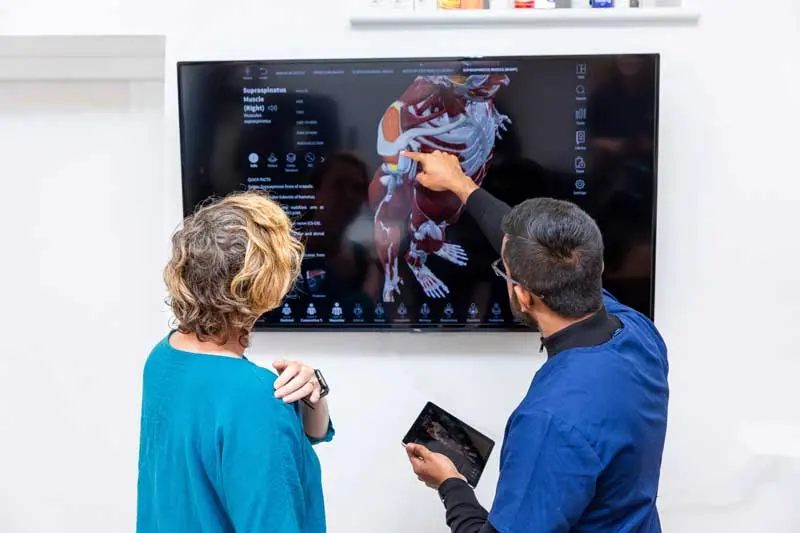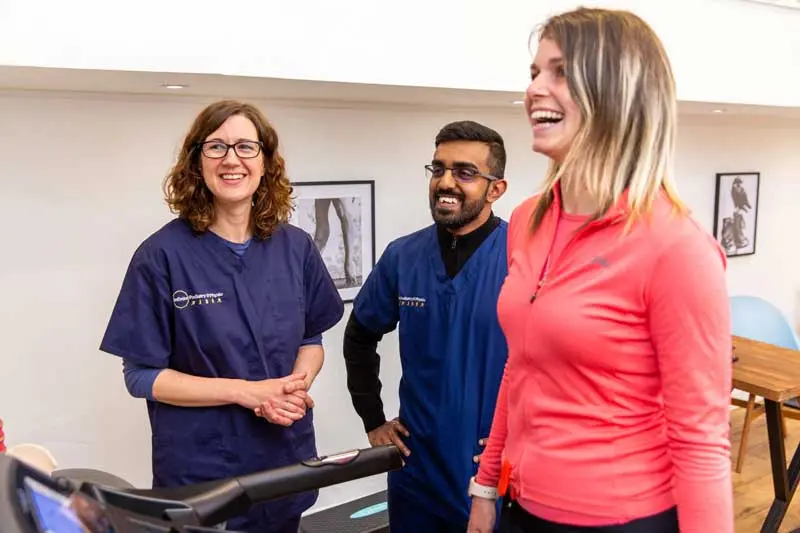 Our clinic offers a comprehensive range of services, including manual therapy for hands-on treatment, personalised exercise prescription, shockwave therapy for soft tissue (ligament/ tendon/ muscle) injuries, and specialised programs for sports injury rehabilitation (rotator cuff, ACL etc.) and post-surgical (hip and knee replacement) recovery.
Furthermore, with our multidisciplinary approach with the involvement of both Physiotherapists and Podiatrists, we are well versed in assessing and delivering superb outcomes for all lower limb injuries such as foot, ankle, knee and hip pain.
What to Expect During Your Visit
During your initial visit, our physiotherapist will conduct a thorough assessment, including a discussion of your medical history and current concerns. Based on this assessment, a personalised treatment plan will be developed, which may include various physiotherapy treatments and exercises which will be discussed with you. Subsequent sessions will involve hands-on treatment and guided exercises, with regular progress assessments and adjustments as needed.
We believe in a collaborative approach to physiotherapy. Our physiotherapists work closely with each patient to set achievable goals and design a treatment plan that aligns with their unique needs and aspirations. Your active involvement in the process is essential for a successful outcome.
What to bring to your consultation
*Patients should attend wearing loose clothing, allowing the area of concern to be accessible by your clinicians.
*If you have any reports of previous x-rays, scans or imaging, please bring these along, however this is not essential.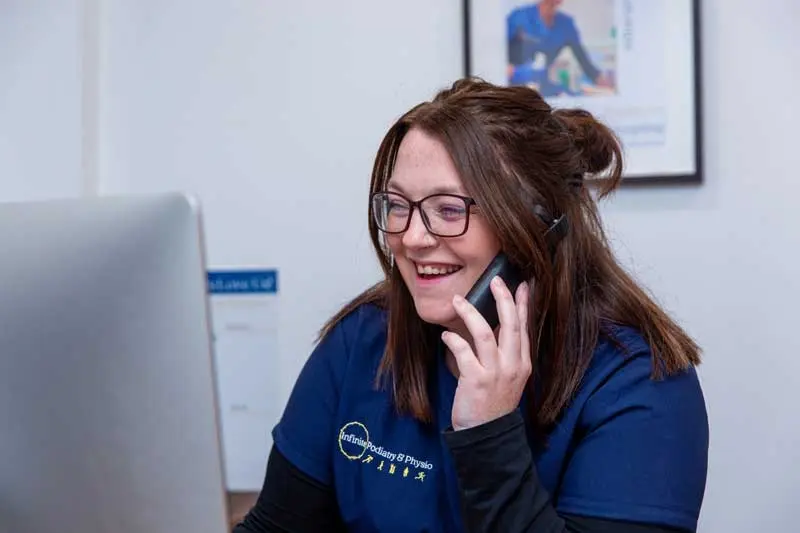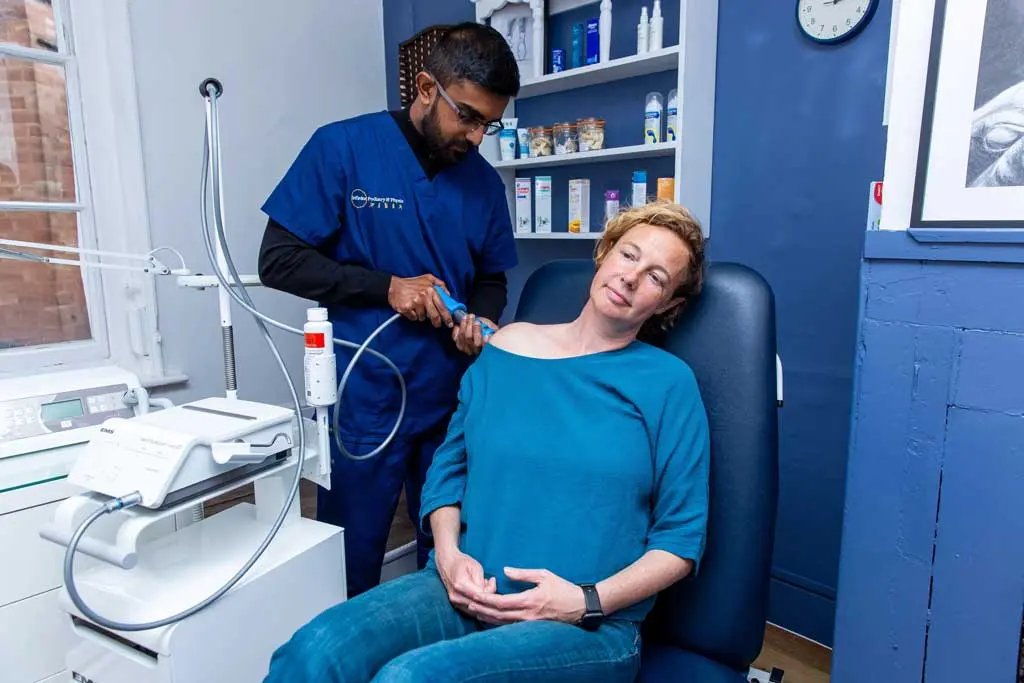 At Infinite Podiatry & Physio Clinic, we treat a wide range of conditions, including but not limited to:
Our Specialist
Physiotherapy Treatments
Rehabilitation With Physitrack
"First appointment today with complex feet issues. Rachel was very knowledgeable and her experience shows. I learnt a lot and feel I am getting VIP care at Infinite Podiatry."
"Physiotherapist was everything you'd want a professional to be: punctual, informative, good listener, plenty of attention to detail, encouraging, positive. Thanks Infinite"
"I highly recommend! Today was my first visit at the clinic and I was welcomed by both Danielle and Rachel. The service I received was fantastic. I was very nervous to begin with but Rachel was great and put me at ease, explaining everything I needed to know about my treatment and answering all of my questions."