Introduction to Knee Pain
When it comes to knee pain, our patients broadly fall into one of two categories;
Those experiencing pain associated with activities of daily living.
Those experiencing pain secondary to sports activity
Whether you want chase after the grandchildren pain-free, or compete in that ultramarathon you've been training for, we target our rehabilitation plans to your individual needs.
Our Physios are experienced in assessing and managing knee pain and will complete a comprehensive assessment of your history and symptoms in order to design an effective rehabilitation plan and ensure a rapid return to pain free activity.
Our Physio's work in tandem with our MSK Podiatrists, so you can be sure that we will take a full view of your needs, including any foot posture or gait concerns.
1. Advice and activity management – With most knee conditions, full rest is not warranted, and some amount of walking or activity is needed for starting the recovery process. Our Physios will help you to understand your condition, teach you how to move safely and comfortably, and support you in your recovery.
2. Rehabilitation – Once your individual condition has been assessed and it's causes thoroughly understood, your Physio will design a personalised rehabilitation plan. This will take into account your existing levels of fitness and your home-life, work and hobbies or sports. Your rehabilitation plan may include exercises designed to either stretch or strengthen the structures in and around your knee. Your rehabilitation plan will be shared with you in paper form or on Physitrack, our interactive and supportive app.
3. Taping – Supportive kinesiology tape can be applied to your knee to provide short term relief. This technique can also be taught to a family member or friend so that they can repeat this for you at home. We can provide a video to allow you to check back in with the technique between visits.
4. Follow Up – Once you have attended your First Appointment and have been provided with your Care Plan; our care doesn't end. We'll want to see you back to check on your progress, respond to any problems, and advance your rehabilitation plan. This method of supportive, ongoing management has been shown to give the best results, which is what we want for you.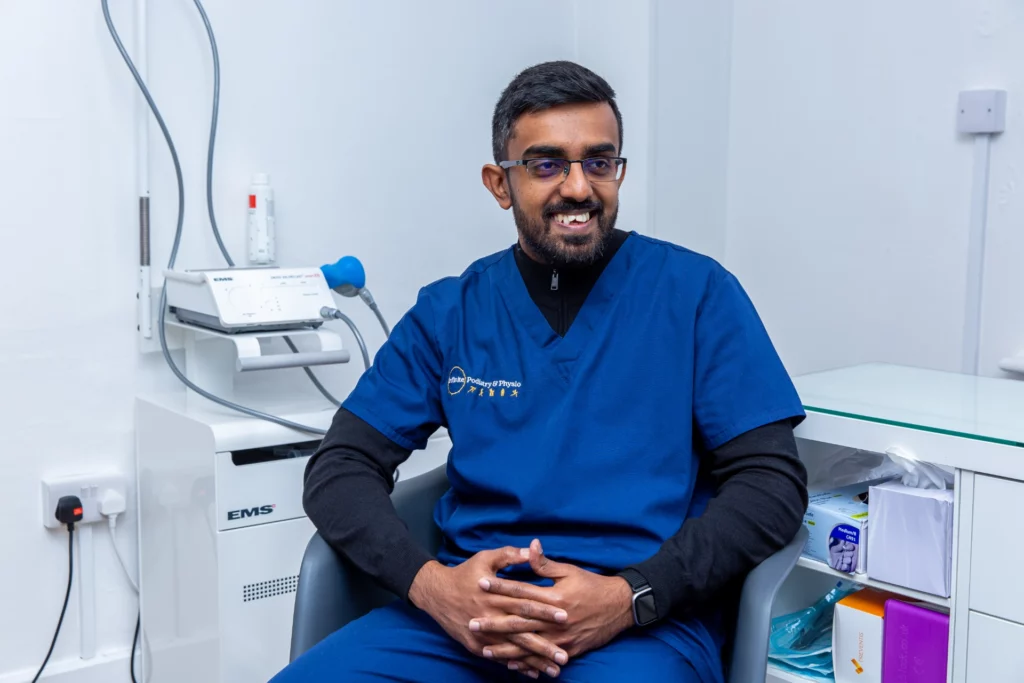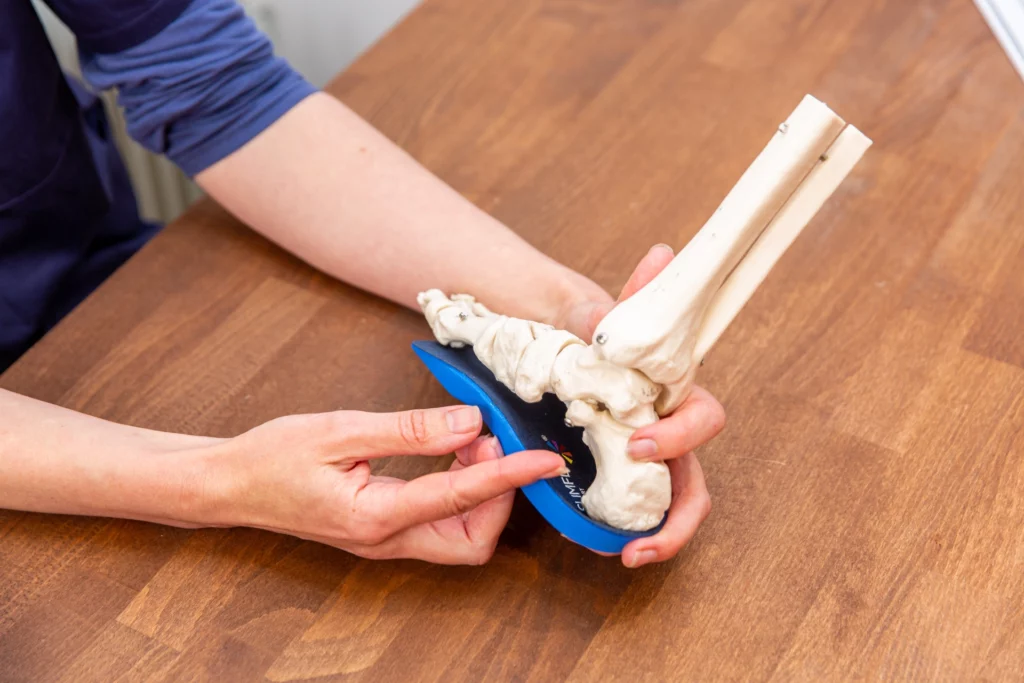 "ESWT is an effective treatment for improving pain and functionality in patients with knee osteoarthritis"
"65-75% improved symptoms in patella tendinopathy (knee pain) "
"Significantly better results with radial shockwave therapy for Proximal Hamstring Tendinopathy than with traditional conservative (NSAID + PT) treatment"