World-class Podiatry and Physiotherapy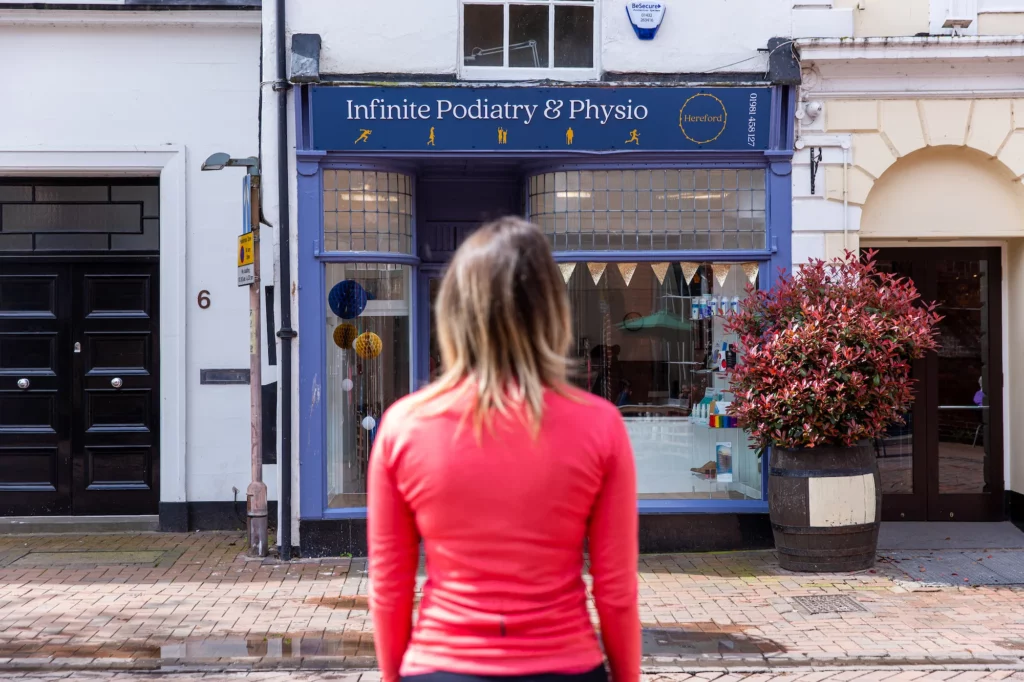 Infinite Podiatry & Physio opened on 22nd August 2022
But this isn't our first rodeo!
In 2019 we opened Madley Foot Clinic, a small clinic in the sleepy village of Madley.
Happily, demand for our world-class care meant we outgrew our little clinic and we were given the opportunity to develop. We relocated to Hereford city centre, changing our name to better reflect our current services and future aspirations. Infinite Podiatry & Physio is now housed in a five room Grade II Listed building, which we have developed to perfectly meet our needs and we can't wait to see you there!
Our vision is to build a practice that shatters expectations, which challenges existing standards in healthcare provision, delivers excellence in care at every stage of the patient journey, and commits to the ongoing development and support of every single team member within our walls.
Our people will be supported to develop to their full potential. We want to help our team to be autonomous masters of their craft, to reach the highest heights of clinical skill and to make the biggest possible impact on the health and well-being of our patients. We breed leaders.
Our patients will experience the best possible care, from the very first moment they connect with our practice, to the very last. They will be welcomed and supported by every member of the Infinite team to achieve their health goals. They will have access to world-leading technologies and up to the minute, evidence based, effective care.